VERYYY HOTTTTT: Bethel Da Original Ft Divino, Duzz2Duzz Gudex – Karma
|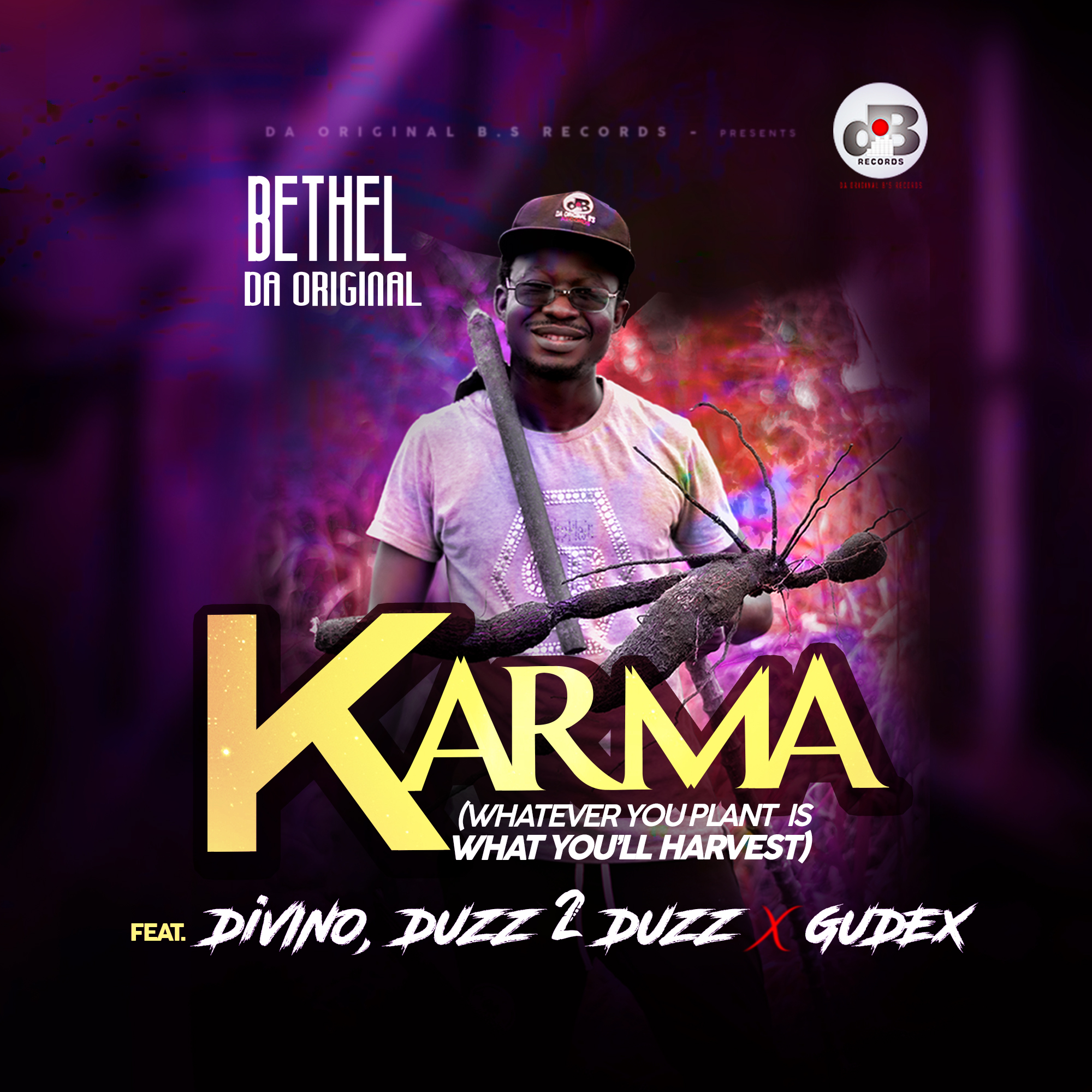 Bethel Da Original Ft Divino, Duzz2Duzz Gudex – Karma Mp3 Download
The Song KARMA was written by Bethel Maxwell Ikpe aka Bethel Da Original on the 22'nd of August at about 11pm . Featured: Divino on the lead Chorus and verse one, Duzz 2 Duzz on the verse two and Gudex on the last verse. Galatians 6:7 "Everyone must harvest whatever he or she plants whether good or bad" (KARMA).
Producer/Studio Engineers: Bethel Da Original, Samy Elder, Divino and Spunkyray.
Stream And Enjoy "Bethel Da Original Ft Divino, Duzz2Duzz Gudex – Karma" "Mp3" "cdq" "320kbps" "Itunes" "torrent" download Song Below.